Leasing market in upheaval: suppliers' priorities and concerns
In vehicle leasing, sales have been growing at consistently high rates for years. In 2019 alone, new business grew by nine percent. The main drivers were consistently low interest rates and the stable economy. Meanwhile, in the face of disruptive change fed by digitalization, globalization and demographic trends, the ability to adapt in a competitive environment is becoming increasingly important. This is all the more true as the industry tends to be subject to stricter regulatory requirements.
Sharing trend
The stagnating or declining real incomes of Generations X and Y are also likely to reinforce the trend away from ownership toward the collective use of resources (sharing economy, such as car sharing). Sharing models and new mobility needs could lead to distortions, especially in car leasing, which for years accounted for the lion's share of the business. Likewise, the foreseeable decline in new vehicle registrations will not only affect manufacturers, but also the leasing industry.
The developments outlined suggest that business as usual no longer has a future. But while some locate this primarily in digital transformation: "Digitization will determine the success or failure of our companies," the industry is fighting on a much broader front in the longer term. After the transformation is before the transformation. The general conditions are characterized by disruptions, uncertainty, fast-moving and intransparency. Change is accelerating, and its direction and course can hardly be predicted.
As a long-standing partner to the automotive industry, we wanted to know how leasing specialists perceive the issues and trends mentioned. The result of our survey is the present mood picture, drawn from the answers to the following questions:

What problems do leasing companies face?
What can help solve these problems?
What hurdles stand in the way of the solution?
Are you embracing agility and agile methods in the current competitive environment?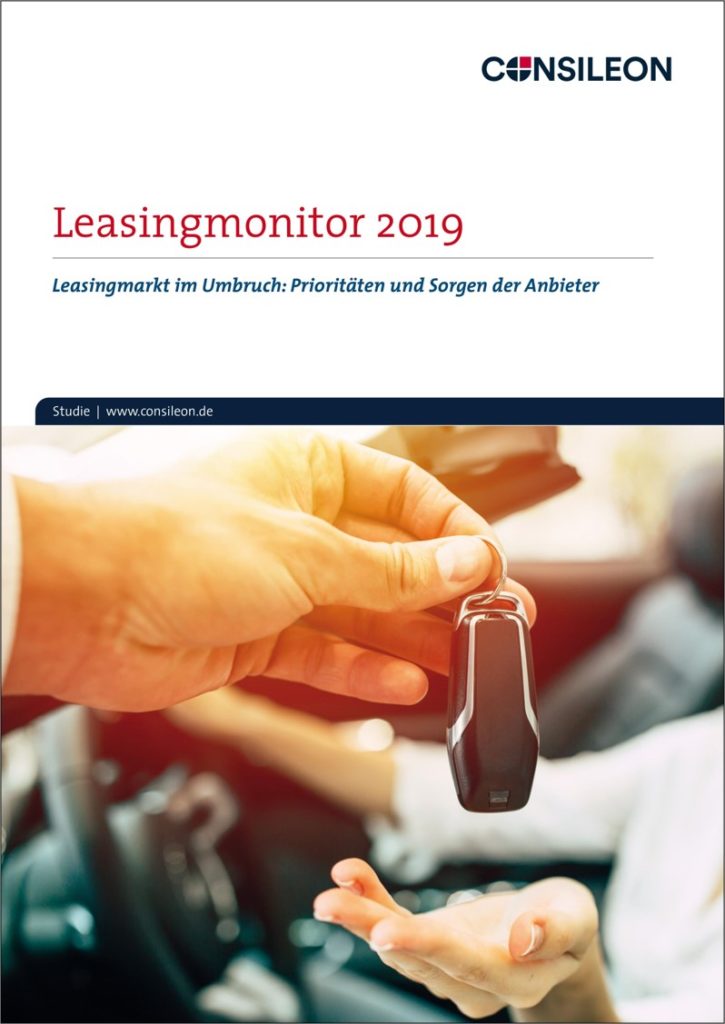 Learn more in our Leasing monitor 2019 study. (The study is in German.)