Best Practices in the Delivery Process of PMO as a Service
As the control center and point of contact for the project teams, the PMO keeps the project portfolio of a company under control. Consileon offers this highly demanding function as a service – PMO as a Service (PMOaaS). In two decades of practice as a project and IT service provider, we have collected best practices for this. 

Best Practice 1: Need assessment
We determine the need for PMO services per project phase on the basis of specifications such as the project object, scope and complexity. This avoids idle time as well as delays due to staff shortages.
Best Practice 2: Sourcing-Pipeline
Throughout the duration of the project, the PMO maintains an overview of the current workload and short-term availability of its staff, including potential reserve staff.
Best Practice 3: Team staffing
In addition to the current workload of the PMO, the delivery manager can display success statistics from all projects. This helps when making decisions about staffing the team with internal and external forces.
Best Practice 4: Accepting orders
If desired, the services booked in the catalog are automatically forwarded to the PMO for order acceptance. After acceptance, the system generates the orders and specifications to the PMO team from the order data.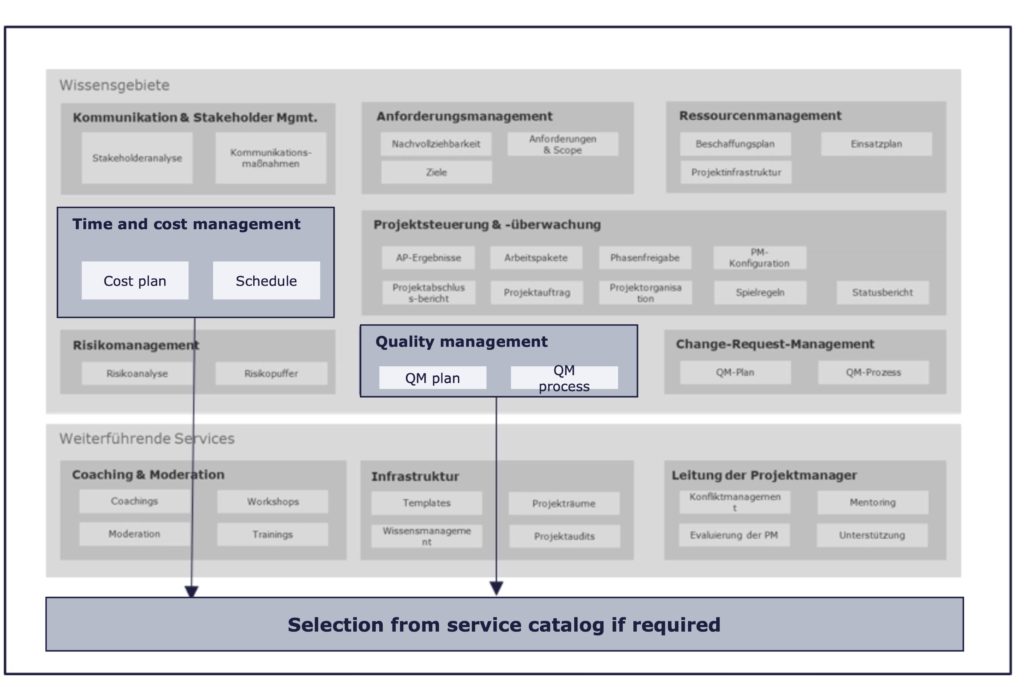 Best Practice 5: Call-off, Performance, Approval 
Programmed rules for automatic forwarding of support requests to the responsible agents and back shorten the official channels.
Best Practice 6: Billing 
Once the project manager has officially accepted a service in the system, it is automatically billed according to the contract. This reduces the PMO's administrative workload, and we pass the cost advantage on to you.
Best Practice 7: Dashboard
Our PMO provides dashboards to help customers monitor and manage budgets, schedules, and quality results at any level of cooperation with our PMO – strategic, organizational, operational. In addition to progress and status information, project managers and delivery managers can also find continuously updated performance data to assist in quality control and optimization.