Challenges in the digital transformation
As never before, our society is being shaped by technological change. It is fundamentally changing the interaction between people, companies and machines.
Of course, the Internet, smartphones and digital disruption are not new phenomena. However, the current development is more dynamic than ever before. Innovations are emerging in increasingly shorter cycles and reaching people faster and faster. It feels like users have hardly any time to adapt to new developments and their possibilities.
Digital information and communication technologies are changing the way we deal with data. They are breaking down our classic role as data consumers because we can now change, create, share and network data ourselves at any time. The smartphone and its everyday applications serve as a dazzling example of this.
One consequence of this change is the emergence of completely new digital value chains. Small and medium-sized enterprises (SMEs) and banks are increasingly feeling the effects of this development. Formerly analog products, services and processes are being transformed into the digital world, opening up unimagined opportunities for action. SMEs can now achieve a similar market presence as was once only possible for larger companies. This fundamentally changes the structure of the SME segment. Physical barriers are being overcome in favor of digital networks.
The extensive opportunities presented by this development are only one thing – the other is the enormous challenges that this change brings with it. SMEs and banks serving this segment are at a crossroads. On the one hand, the requirements of their customers are changing at an unprecedented speed, while on the other, increasing regulation and the ongoing low-interest phase are leading to enormous cost pressure. All this has a significant impact on the future operating model of banks in their business with small and medium-sized customers.
The entry of disruptive market players (FinTechs) and the availability of new technologies are often portrayed as problematic for the business of traditional banks. We, on the other hand, see this development as an opportunity for traditional banks to reposition themselves on the basis of their traditional strengths (advice, risk management, market knowledge and customer trust) and actively shape the evolution of the SME segment.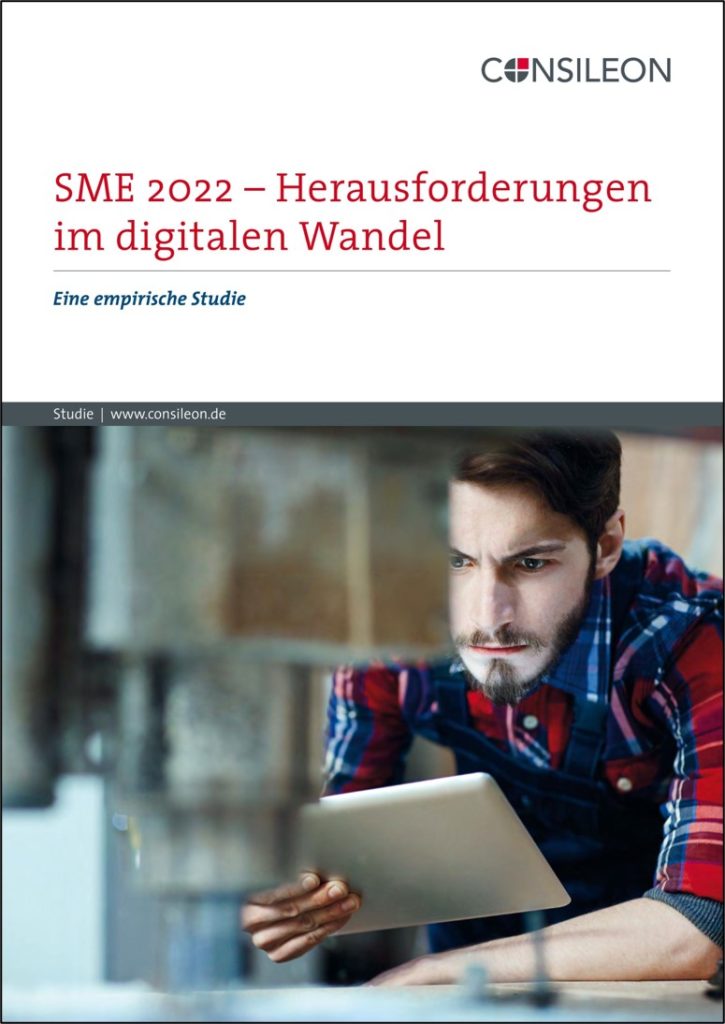 Find out more in our study SME 2022 – Challenges in the digital transformation.
(The study is in German.)