Digital, multimedial and networked
Digitization in the car dealership
Only in a few car dealerships do the digital touchpoints exploit the potential of the technology. Although they offer attractively presented information, they lack the element of surprise. Neither can the interaction be continued from one touchpoint to the next, nor can the prospective customer's mobile device be integrated into the buying experience. Interaction data recorded by the isolated applications cannot be individually assigned to the potential car buyer. The customer journey is therefore hardly measurable, and subsequent consolidation of the data is costly.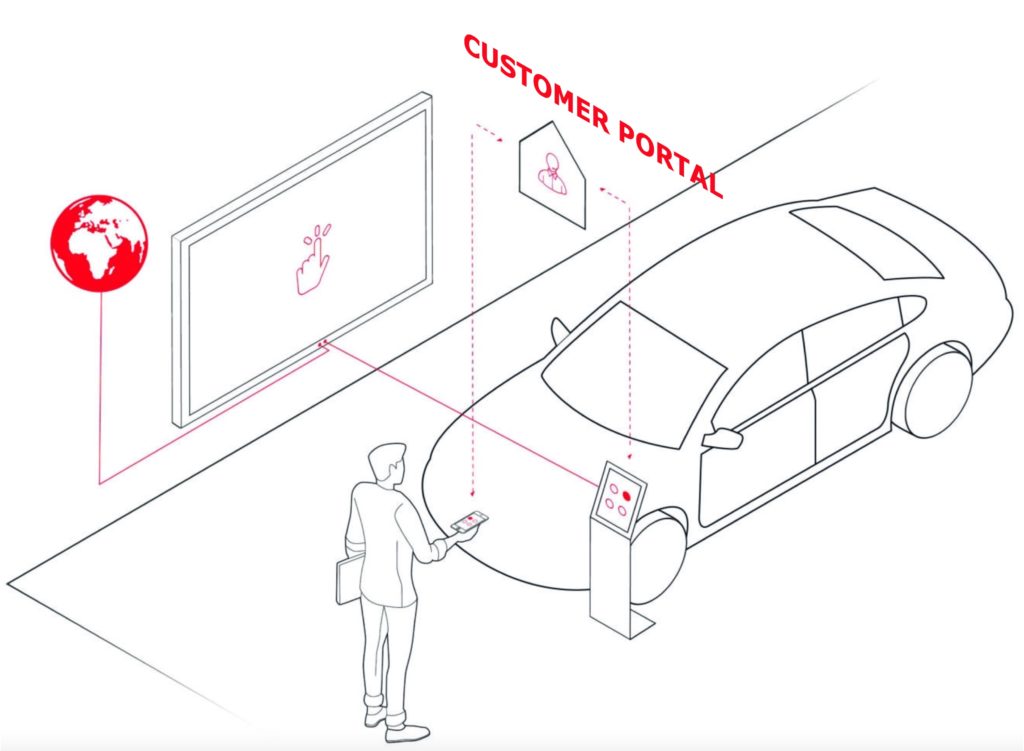 The status of digitization in the car dealership at the end of 2019
No recording of the customer journey between touchpoints
Customer's smartphone not integrated into the buying experience
Isolated solutions collect similar, anonymous data in multiple backends
Poor cost-benefit ratio
Interaction not measurable
The journey begins at home
Anyone entering a car dealership today has usually already spent some time researching suitable models on manufacturer websites, comparison portals, Instagram or Facebook. A networked digital showroom offers prospective customers the opportunity to bring the information they have obtained in advance with them on their mobile device and to link it to the digital media on site. In this way, the research continues seamlessly – an added value for both sides, because the dealer can thus better respond to the customer's wishes.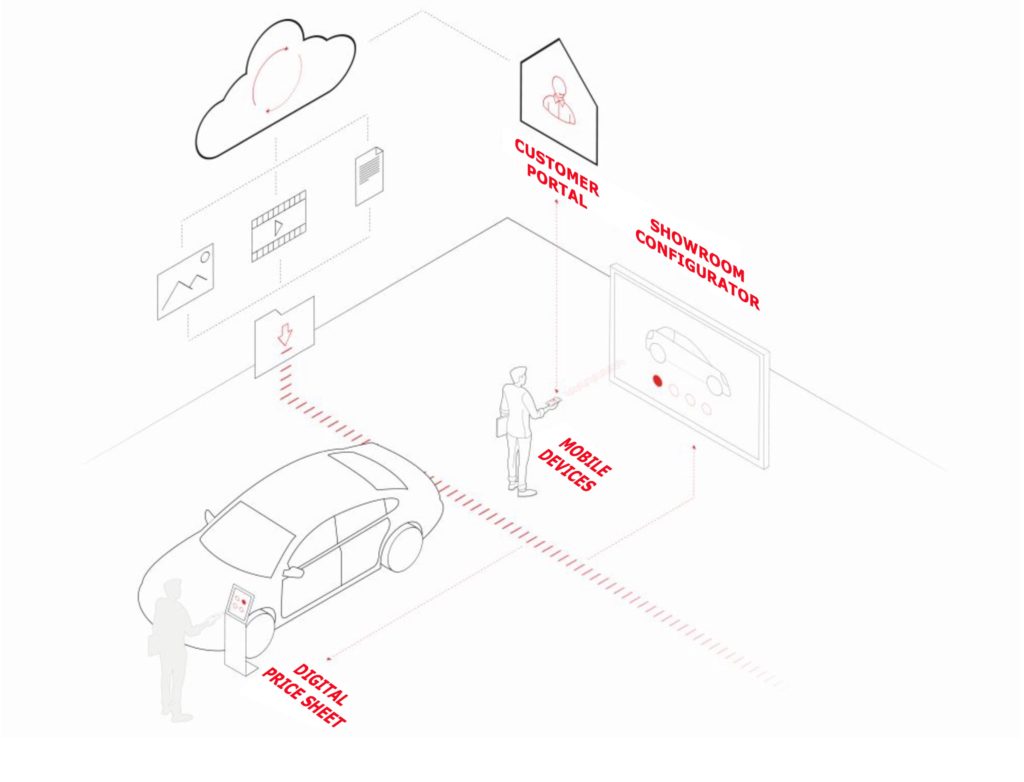 The end of isolated solutions
For the holistic optimization of the digital showroom, Consileon has developed the "One Backbone" approach in an overall concept in cooperation with a partner. The customer experiences a selection process without media breaks, which the car dealership can capture with little effort. One Backbone connects the digital elements of the showroom. Car dealers can upload up-to-date data via this network, which can then be accessed immediately at all touchpoints. The potential car buyer's interaction with the digital information offerings is recorded and collected centrally on site. In this way, the content retrieved by the customer can be passed on from one touchpoint to the next or to the smartphone as the customer makes his way through the showroom.
Practical example
Our digital vehicle displays can be equipped with additional, optional Content-to-Go via the customer's smartphone. Here, supplementary content can be loaded onto the touchpoints via a link to the customer portal to which he has logged in.
You can find a lot of information online on our Connected Digital Showroom microsite.
You can find more on this topic and much more information in the second issue of our customer magazine Content, which you can download here.
(*only available in German)