Analog consultants in a digital world?
Anyone who has taken even a brief look at the business press in recent years was bound to get the impression that the brave new digital world was already a reality in banking. Almost all major banks (groups) have outdone themselves by announcing digitization initiatives. This flight to the front was no accident: Behind the mostly lumbering big banks and alliances ran a whole horde of hungry, young Internet companies, the so-called FinTechs, driving the hauteur of the banking scene before them with targeted, functional and media tips.
FinTechs are to be congratulated for this success – with their initiatives, they have awakened an industry that, outside of creative product and pricing design, had not previously attracted the attention of customers through excessive innovation. As a result, we've seen websites redesigned, mobile apps proliferate, and former hacker technologies like blockchain enter the mainstream.
But in one area, things remained strangely quiet. Customer advisors were hardly mentioned in these announcements. And this against the backdrop of the fact that most of the branch banks are still clearly committed to the human factor. But does that fit together? Can a bank invest massively in websites, apps, and industrialized and digitized processing without modernizing the role of the advisor and thus his or her job? What role will personal advice play in the future? Against the backdrop of technological trends such as artificial intelligence, some experts believe that personal advice will be completely replaced by technology. In any case, we are experiencing very strong uncertainty – also caused by massive branch closures and employee layoffs. Will the customer advisor remain the only analog element in an increasingly digital world? In this publication, we explore this question from the perspective of wealth management.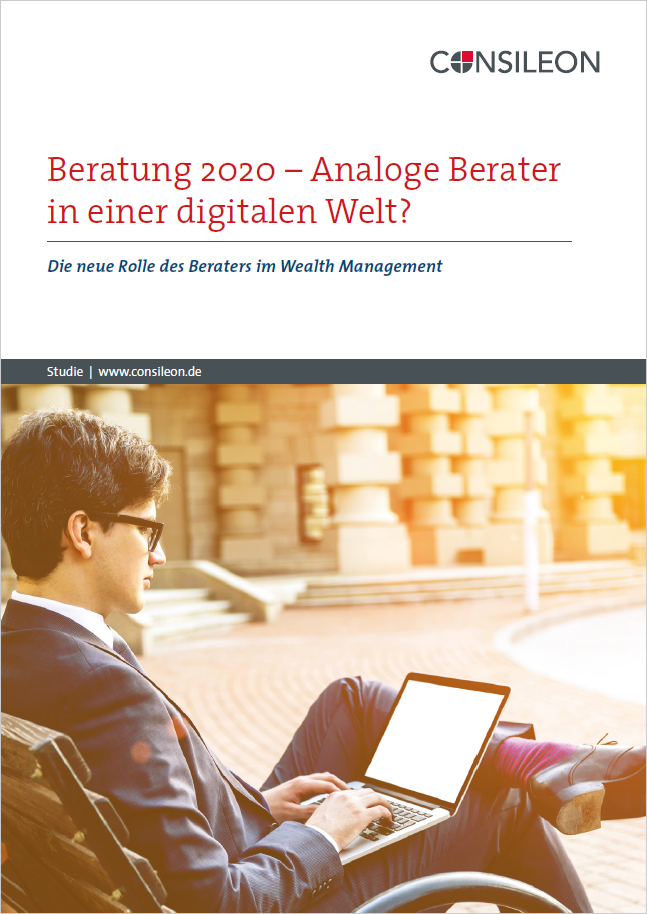 Learn more in our study Beratung 2020 – Analoge Berater in einer digitalen Welt? (engl.: Consulting 2020 – Analog Consultants in a Digital World?).