Becoming a high performer through customer enthusiasm
Our study "Retail Banking 2025 – Becoming a High Performer through Customer Enthusiasm" supports retail banks with the help of the holistic Consileon 4C model to sustainably secure their existence in an ambitious market environment and to exploit their potential for success.
The Consileon 4C model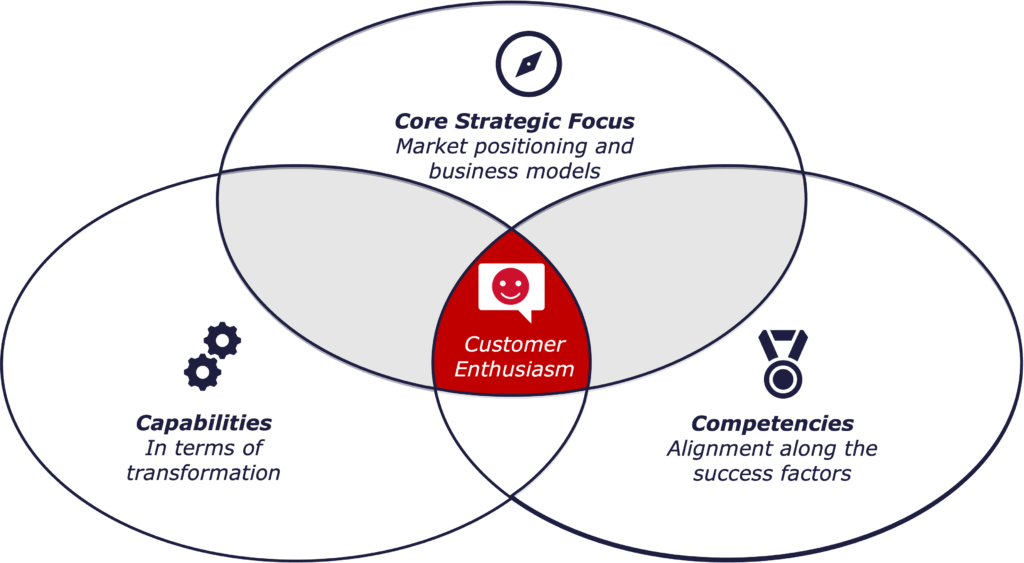 Determining the business model in retail banking with a clear strategic focus.
Designing core competencies aligned with the business model to build barriers to switching.
Ensuring successful implementation by increasing transformation competencies with the help of a new governance framework, through agility and change management.
The result of successfully shaping these 3 Cs is customer delight.
In times when strategies no longer have a long shelf life, the ability to change becomes a decisive competitive advantage. With the Consileon 4C model, we give you the tool to be able to use this advantage for yourself.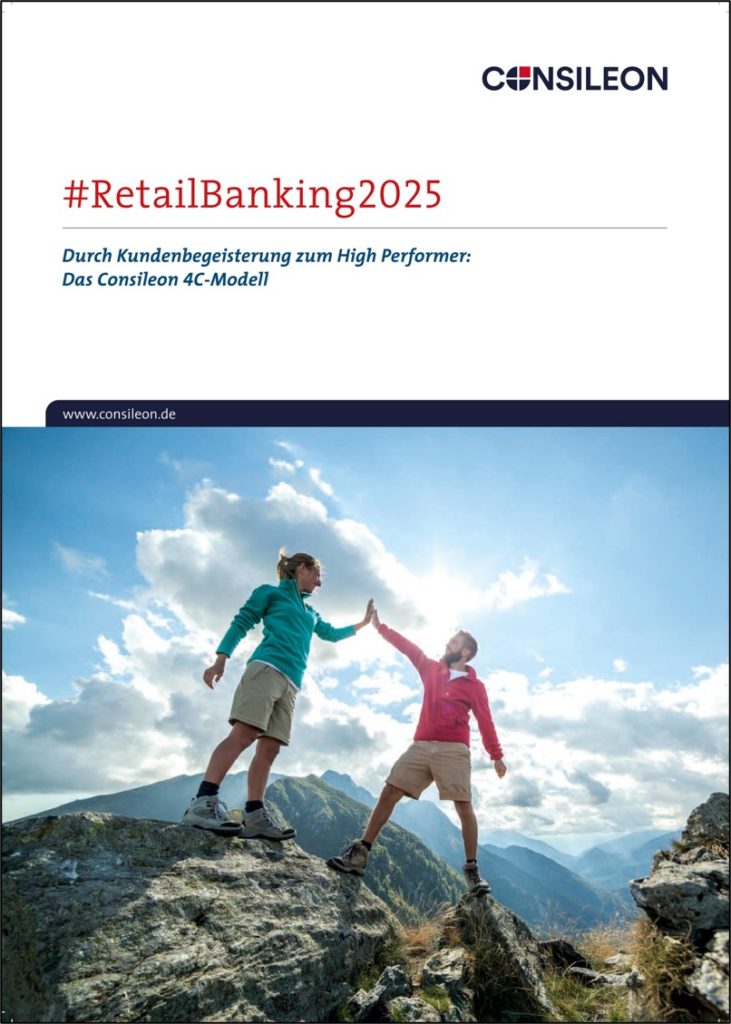 As part of the Handelsblatt Tagung Zukunft Retail Banking conference, of which Consileon is the main sponsor for the 10th time in a row, our managing partner of Consileon Frankfurt, Ralph Hientzsch, presented the key findings of the study. On September 22, 2020, he spoke in Frankfurt about the future state of retail banking and presented our newly developed Consileon 4C model as a performance guarantor. Get the study and the presentation here.