Regulatory projects such as the upcoming implementation of the European MiFID II Directive are causing upheavals in the market and require both external asset managers (EAMs) and their custodian banks to rethink their approach. Price increases, changes in ownership and IT changes are putting additional strain on the relationship between external asset managers and their custodian banks. In this environment, regional banks, direct banks, traditional private banks, major national and international banks, and specialized fund custodians vie for mandates and play a special role in the triangular construct of EAM, custodian, and end client. But how satisfied are external asset managers with their custodian banks and where do they see weaknesses? What are the services with which a custodian bank can stand out from the competition?
The EAMs participating in our survey are generally satisfied with their custodian banks. Nevertheless, there is some potential for improvement. The following are particularly criticized
the account opening process
the quality of the administration
the performance of the IT systems
In addition, the reputation of some custodian banks is seen as critical – certainly not a point that can be remedied in the short term. In addition to the improvement in the points mentioned above, there are good opportunities for the custodian banks to attract new EAM as customers or to strengthen the bond with their customer base by offering additional services.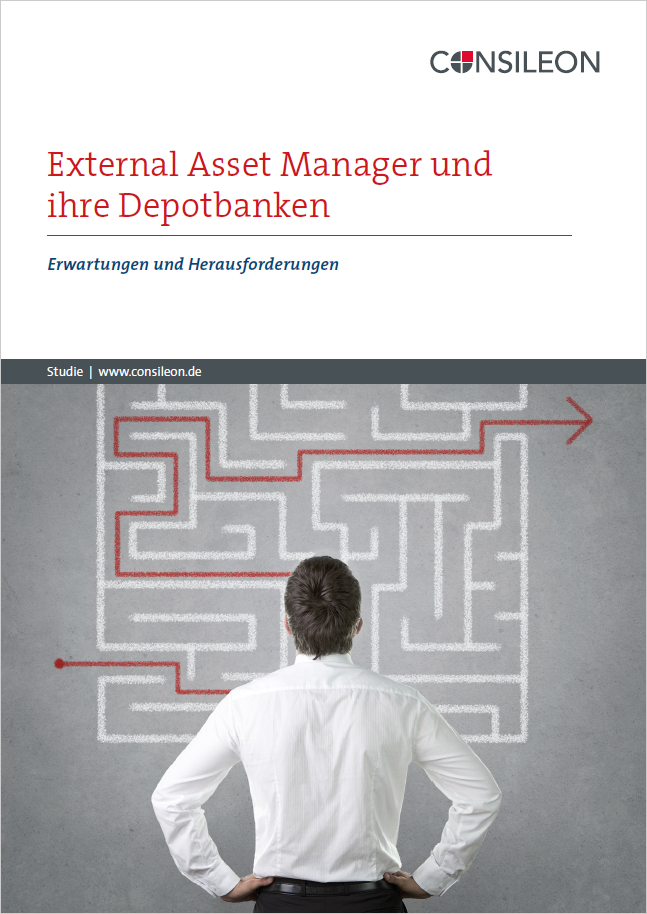 Learn more in our study External Asset Manager und ihre Depotbanken (engl. External Asset Managers and their Custodians | The study is in German.)